Creating income, education funds, employment and a vibrant community space
Sathyam Cafe was created to solve some problems that KKSS were facing: the education costs of the girls were covered only by donations from the community: this caused stress each month to make ends meet; the women who would come through the refuge received rehabilitation therapy, accommodation and food, but no skills or experience to help them become independent; the elderly often didn't have a stimulating environment during the daytime; the local community weren't aware of the wonderful work that KKSS were doing with their most vulnerable people.
It's not a new idea that quality education greatly increases a child's opportunity for earning potential and independence as an adult. For girls in India, this is a ticket out of some very grim futures and for these girls at KKSS, mostly the first in her family, to break the poverty cycle.
KKSS has a home for girls under the age of 15, and currently there are 26 girls who are permanently resident. While the quality of public schooling is very low, KKSS has committed to sending these girls to the highest quality private school education, to give them the best start in life.
This however, comes at a large cost. As a government funded NGO, KKSS receives a small amount of money for housing and medical attention, and for the rest, KKSS relies on generous donations from the community, which can be difficult to maintain.
The first pillar of Sathyam Cafe is to generate long lasting, sustainable income that would cover the education costs of all the girls who are resident at Angel House.
Educating girls will change entire communities, create leaders, and can eradicate poverty in one generation.
2. Independence for women.
KKSS runs a women's refuge on the same campus, and acts as a safe house for women with nowhere else to go. They provide shelter and food for up to 24 months, as well as legal advice, therapy and family counselling. Many of the women that arrive at KKSS are victims of domestic violence from husbands or family members, or have been coerced into extra-marital affairs and have been rejected by their families. In some cases they are mentally challenged which can also cause a family to abandon a daughter.
They all share one thing in common, a lack of independence in society. When faced by violence and rejection, they have nowhere else to go, and so they arrive at KKSS, some are broken women.
The Sathyam Cafe is a training ground for these women to begin to learn the workings of employment. They receive job training, experience in hospitality, and receive a salary, mostly the first time in their life. As most of these women are illiterate, finding work can be a tough and sometimes dangerous task. By using the up-to-24-month period they stay at the refuge, we aim to provide proper job training, work experience and functional literacy, alongside boosting confidence and independence upon leaving the refuge.
Abandoned elderly rates are on the rise. KKSS runs two destitute elderly centres, home to over 60 people. Some have been abandoned by their families, rejected by their communities, or have come off the street. Contrary to how this sounds, however, these are the most vibrant and colourful and funny residents in the whole campus.
KKSS provides shelter, food and medical attention to all residents. The third part of Sathyam Cafe is to provide an engaging and dynamic environment for the elderly, to have more people coming through and communicating with these wonderful old souls bringing joy and purpose to an otherwise pretty monotonous day.
4. Creating a community space
We wanted to create a space where the local community could come in and see the wonderful work that KKSS were doing for their most vulnerable. Community is the bedrock for Indian society and inviting the locals to share food and learn about the different programs and efforts happening is an important part of Sathyam Cafe. We would like to create events where people can come together, host workshops, and learn how to be involved with KKSS and donate money as well as much needed food, clothing and healthcare items.
Sathyam Cafe opened it's doors to the public in Feb 2019 🎉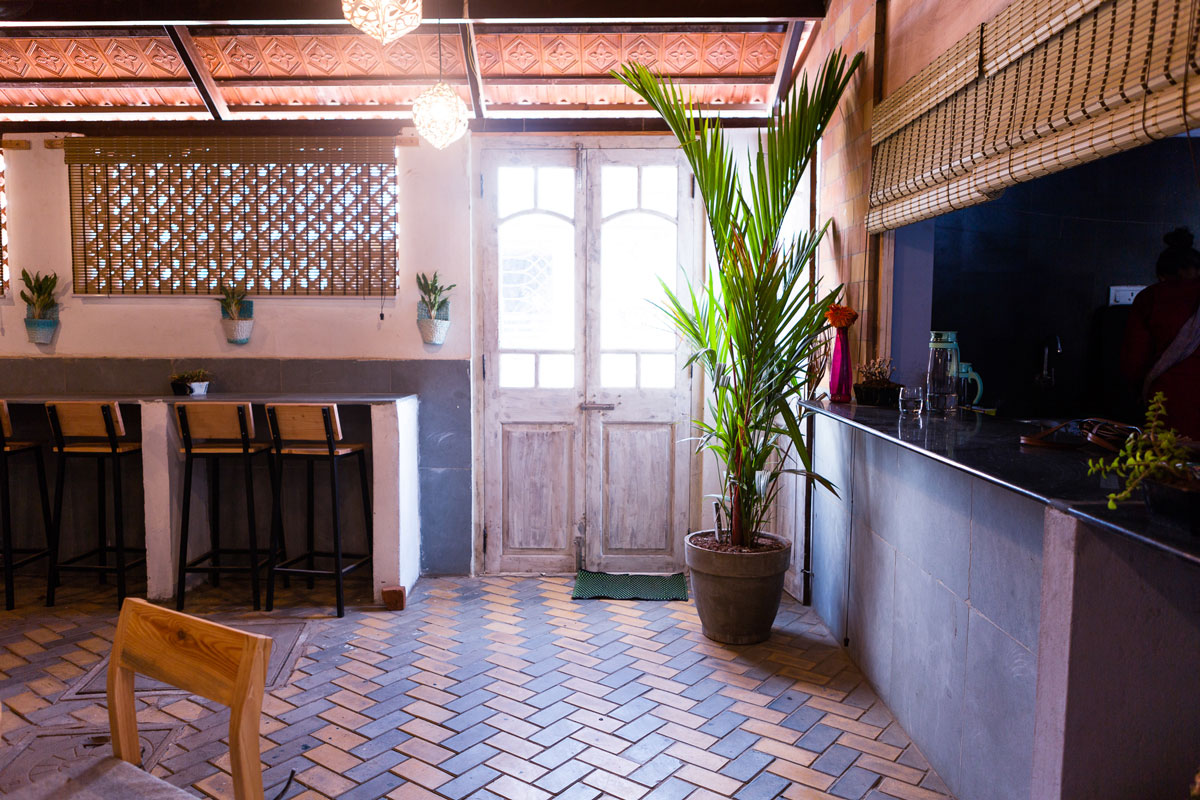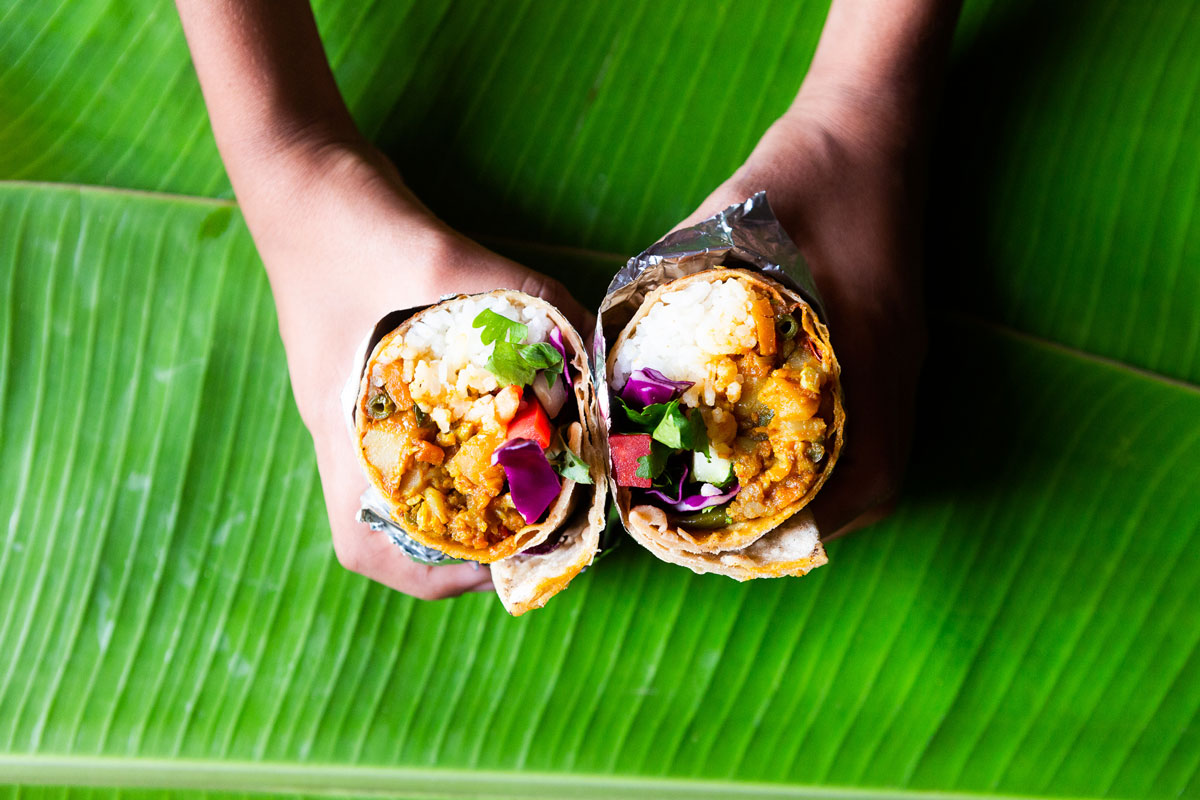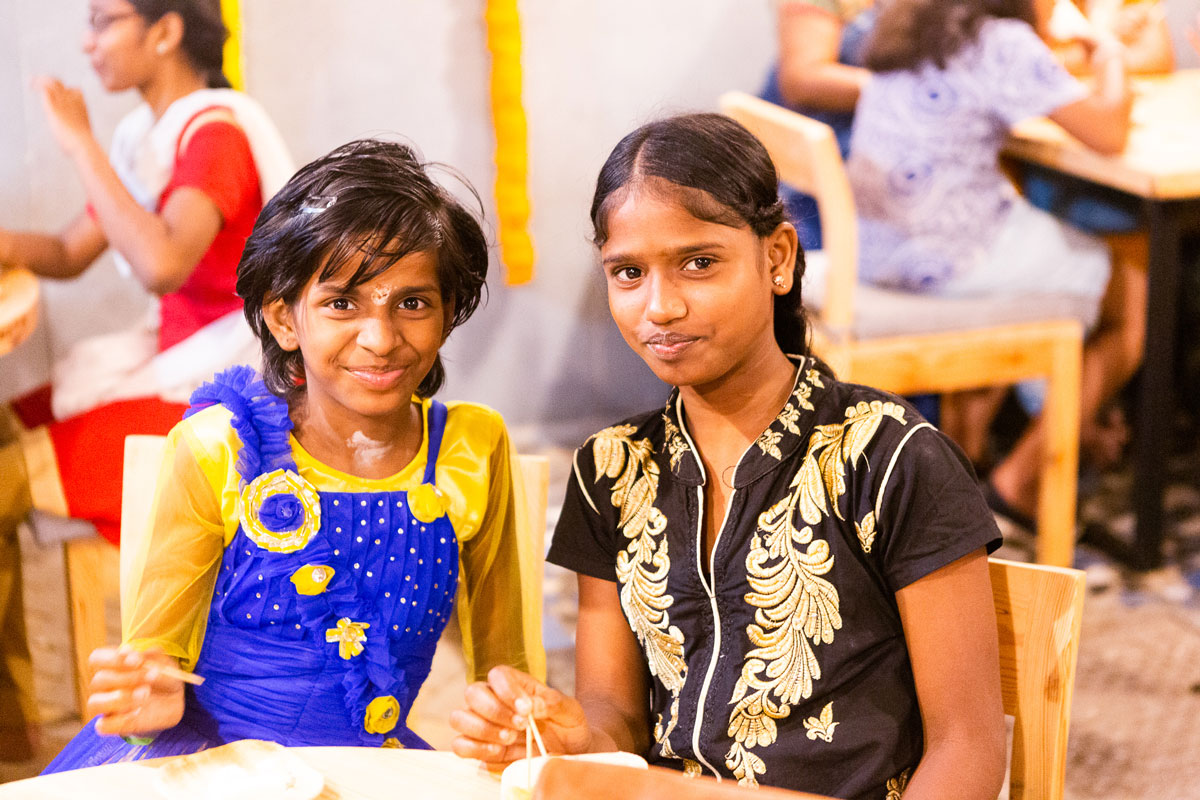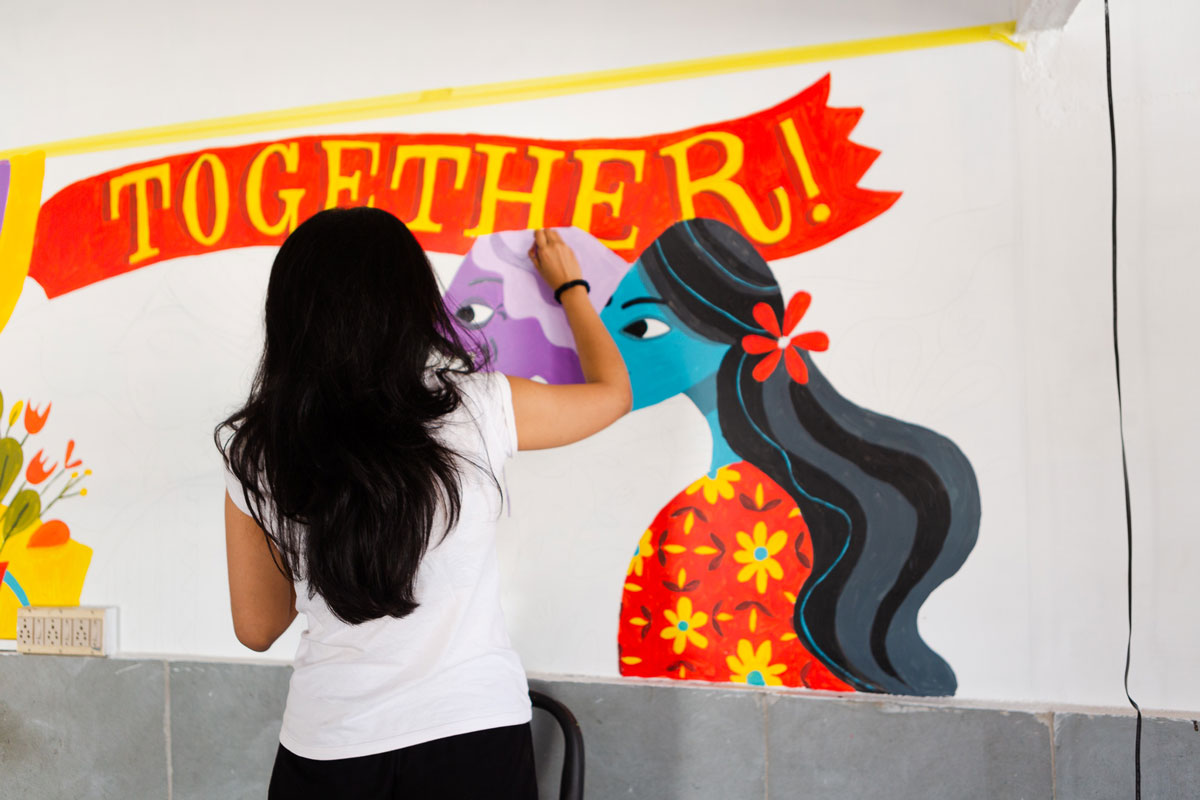 We worked with local artist Chaaya Prabhat for our illustrations and artwork. It was an honour to work with someone that understood our vision, and illustrated our essence so truthfully!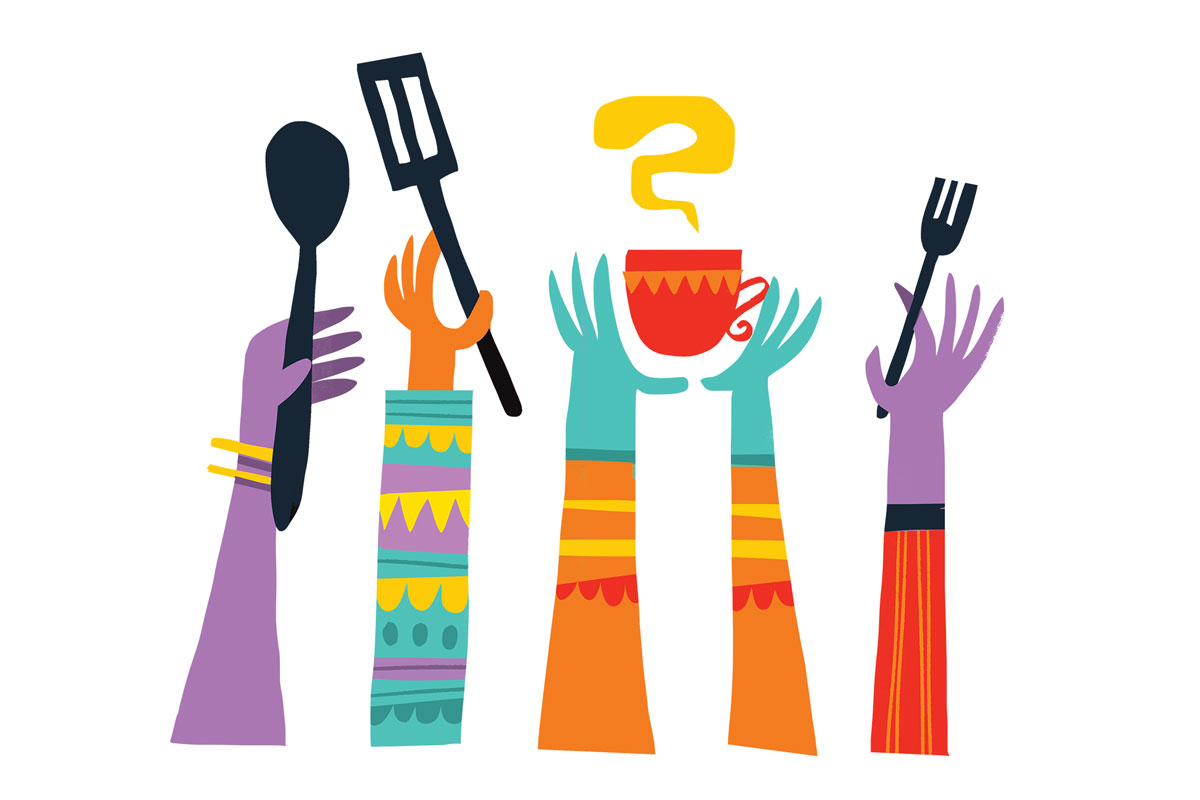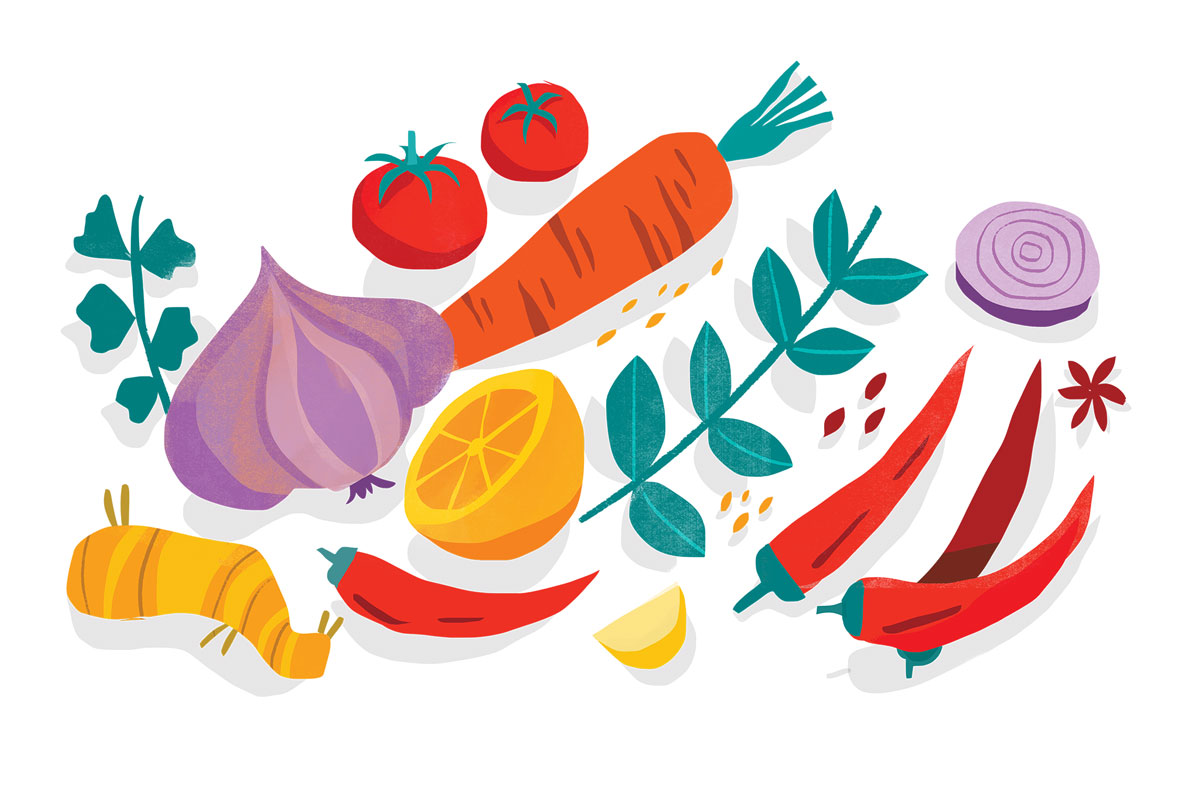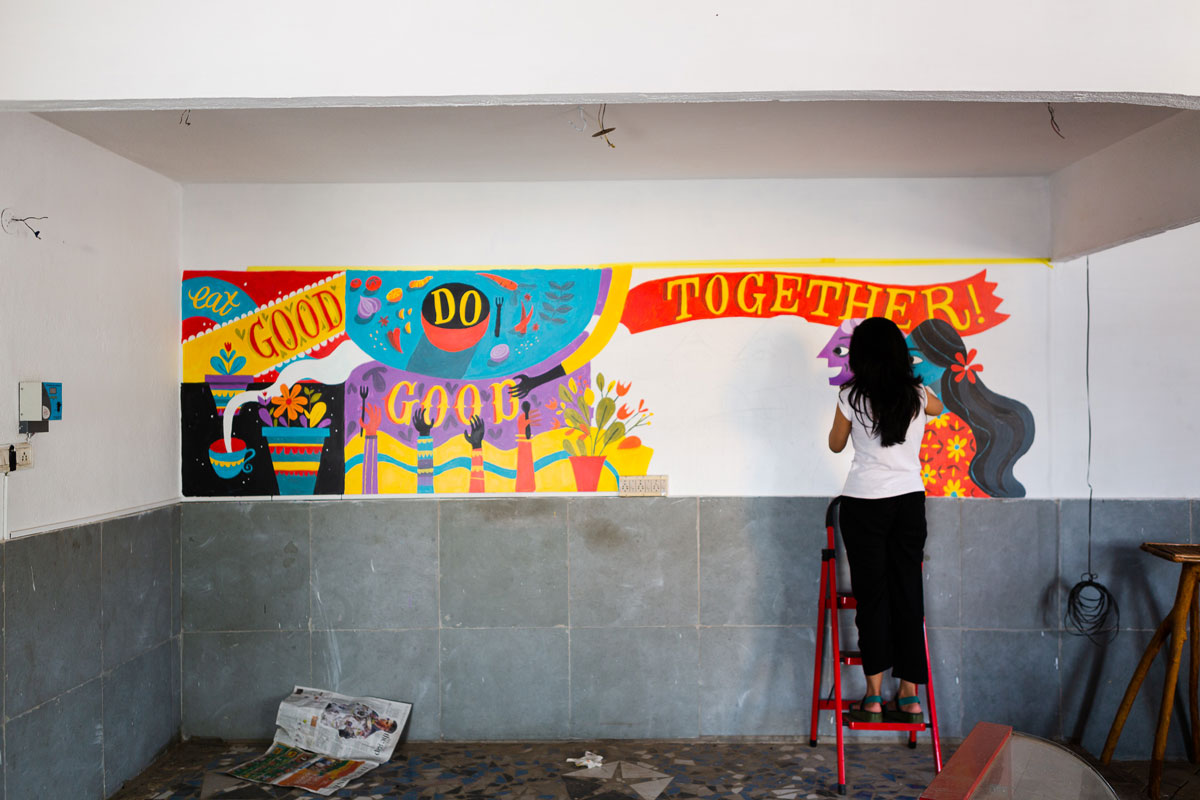 And for those interested in how we did it financially:
2016-2017 £4,500 spent on initial foundations
2018 we received a generous donation of £15,000 to complete the building, the interiors and the kitchen. 100% of donations received has gone to the project costs in India.
And that's it! In collaboration with Sathyam Association and the team at KKSS, for a small amount of money we have built a reliable income stream, employment and community space for many years to come. The food is pretty good too.