The Sathyam Empowerment Centre was born from the desire to provide a multi-use space for the residents of KKSS: to have a space that can be used as a training centre, a calm refuge, something that can generate income, host wellbeing events, and to hopefully become a community centre not just for KKSS but for the wider area.
In 2020 we raised €23,453 from 243 people to build, and due to the delays of COVID-19, construction began in July 2020 and was completed in November 2021. We worked with Chennai based architects and long-time supporters of Sathyam and KKSS, Raw Architecture.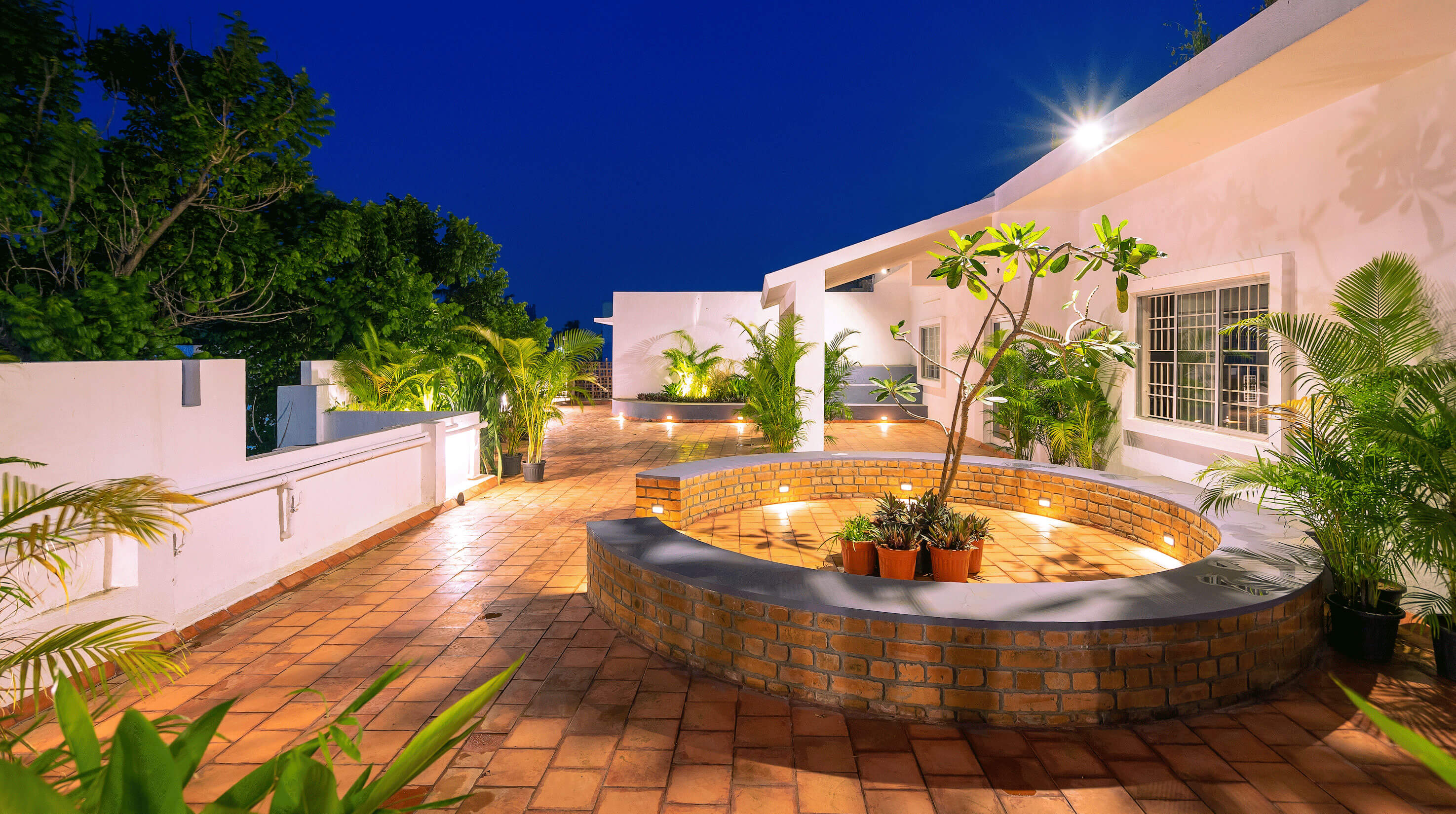 In partnership with KKSS, we have built the Empowerment Centre to be a:
~ Training centre for up to 40 women in the local area
~ Meditation hall
~ Workshop to facilitate a small social enterprise, generating income
~ Space to be hired for events, generating income
~ Landscaped garden for the elderly to sit in
~ Community gathering space for events (for example, yoga classes)
Classroom area: 880sqt

Classroom Storage Area: 160 Sqt

Living Area: 390 Sqt

Landscape and Pathways Area 1450 Sqt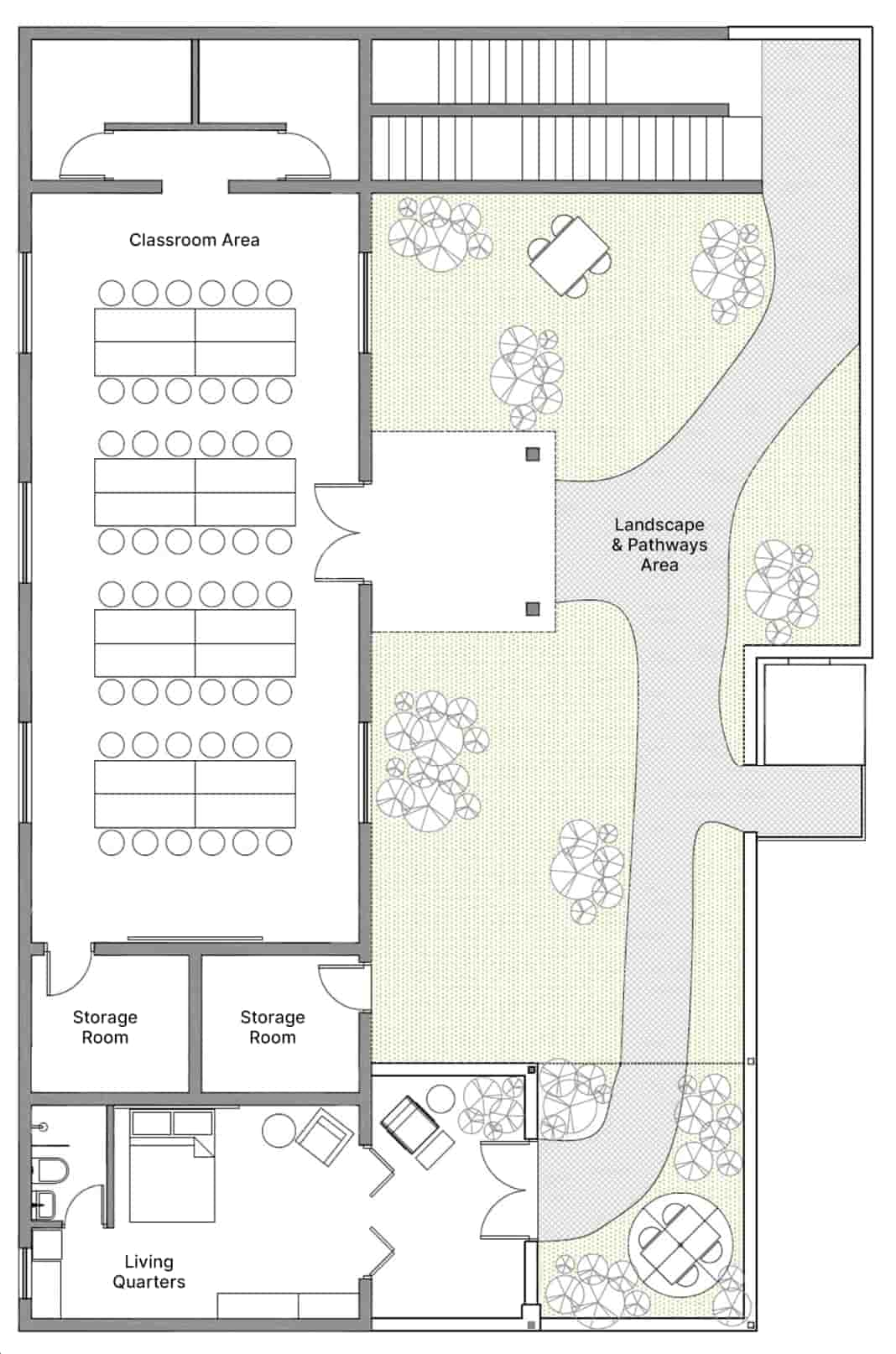 Training centre.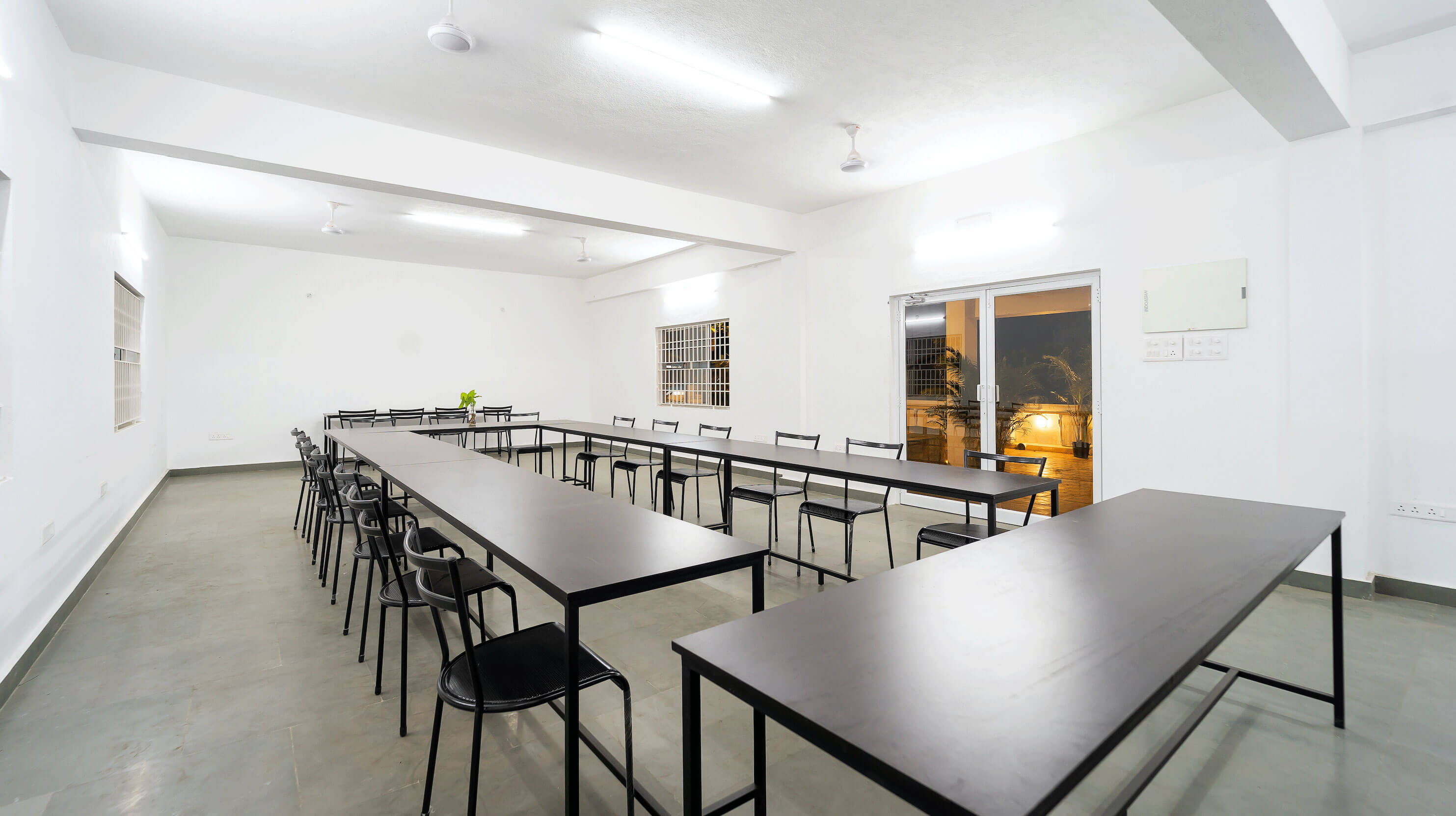 While Sathyam Cafe can work with a few women at a time, the empowerment centre will be work large groups of women that are in need of functional literacy training and skills training. We're excited to promote these as well as workshops to boost confidence. At KKSS, there is also the opportunity to receive family support and legal services.
We are partnering with local design and sustainability agency India Wasted to develop handicraft products using local waste streams. This will earn an income for all the women involved, clean up the local community and educate Chennai on the waste problem.
Study space and tutoring for girls.
For girls that come from low-income households and rural areas, education is important to keep up with to ensure opportunities as they grow older. We are excited to offer Sathyam Empowerment Centre as a study space for homework and tutoring for students in the local area.
Green space!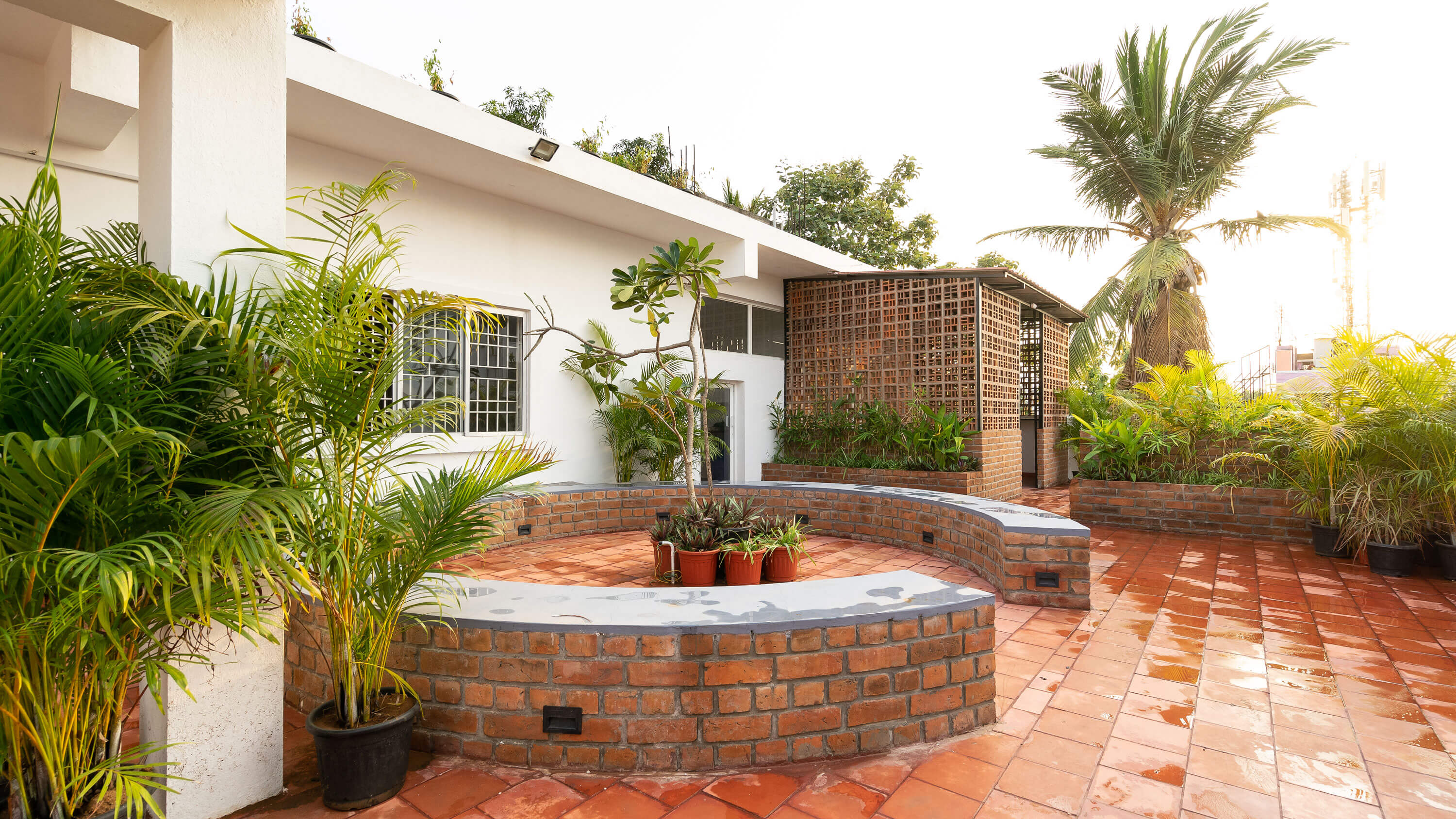 For the elderly at KKSS, there's not much stimulation during the daytime. All year long it's hot and so being outside is the only way to beat the heat, however the only outside space currently is a carpark, facing the road. With this new space, we have a large landscaped area with green spaces and seating area for each elder to sit with nature.
So where are we at?
We have just hired a full-time programme manager in August 2022 to kick off scheduling, partnerships with local NGO's and a tailoring programme. Watch this space!